William M. Bateman
845-590-5336
Its becoming more common around the country for customers to be installing egress windows in their basements. National code has been in effect for years requiring an egress window for safety measures for you and your family. Most recently in the past few years we have noticed a rise in egress window installations due to the fact that local building departments have been forcing them more and violations are being issued to customers that dont have one. These violations mostly come up when buying/selling a home, finishing basement or refinancing forcing the customer to install one in a timely matter before you can sell or do any other work to your basement.
Why you might need an egress window installed:
Buying/selling your home

Finishing your basement

Need more light and ventilation in your basement

Safety reasons to protect you and your family

Peace in mind
Most of customers we experience wait until they are selling their home to install an egress window which holds up the closing process on both ends of the buyer/seller. Once installed every customer realizes the benefits and wishes they had installed one sooner. Its usually a 2-5 installation process that is done 90% from the exterior of your home limiting any distraction to your life and home.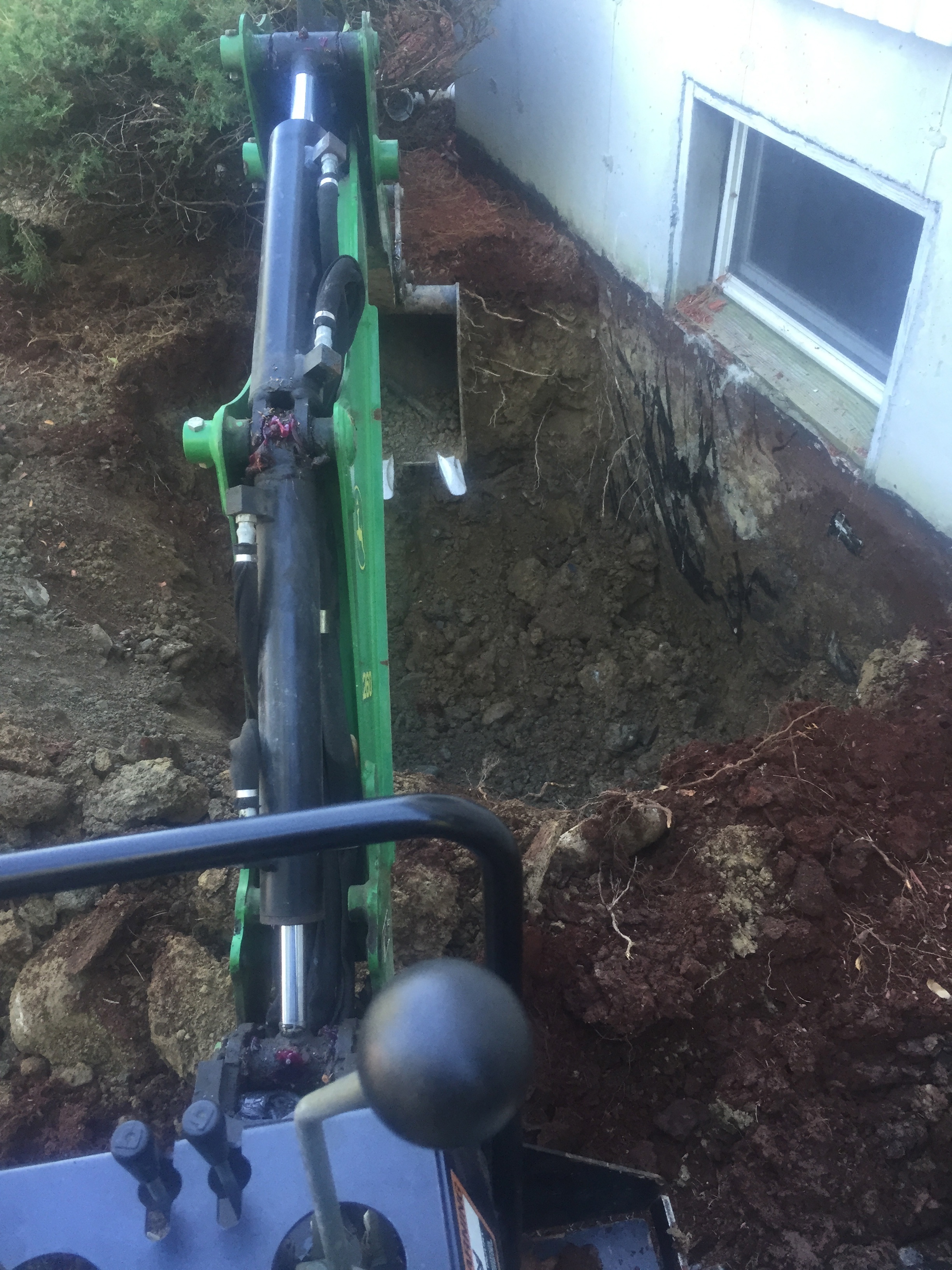 Benefits of adding an egress window:
Added safety as a fire escape in the time of need

Better ventilation for your basement

More added light

Better access for larger items to enter your basement from outside

Helps with mold and mildew issues every basement experiences
When buying/selling your home like mentioned before, brings up last minute violations that brings nothing but last minute aggravation. Pre planning your egress window project will eliminate this and save you money without paying for extra violation costs that you local building department may require.
What to expect when installing a window in violation:
Closing process held up

Have to issue a building permit

Some building departments require engineered plans drawn up for basement floor plan

Extra permit fees

Electrical inspection

Proof of insurance from your contractor

Approval from the board for work to comence in some condo complexes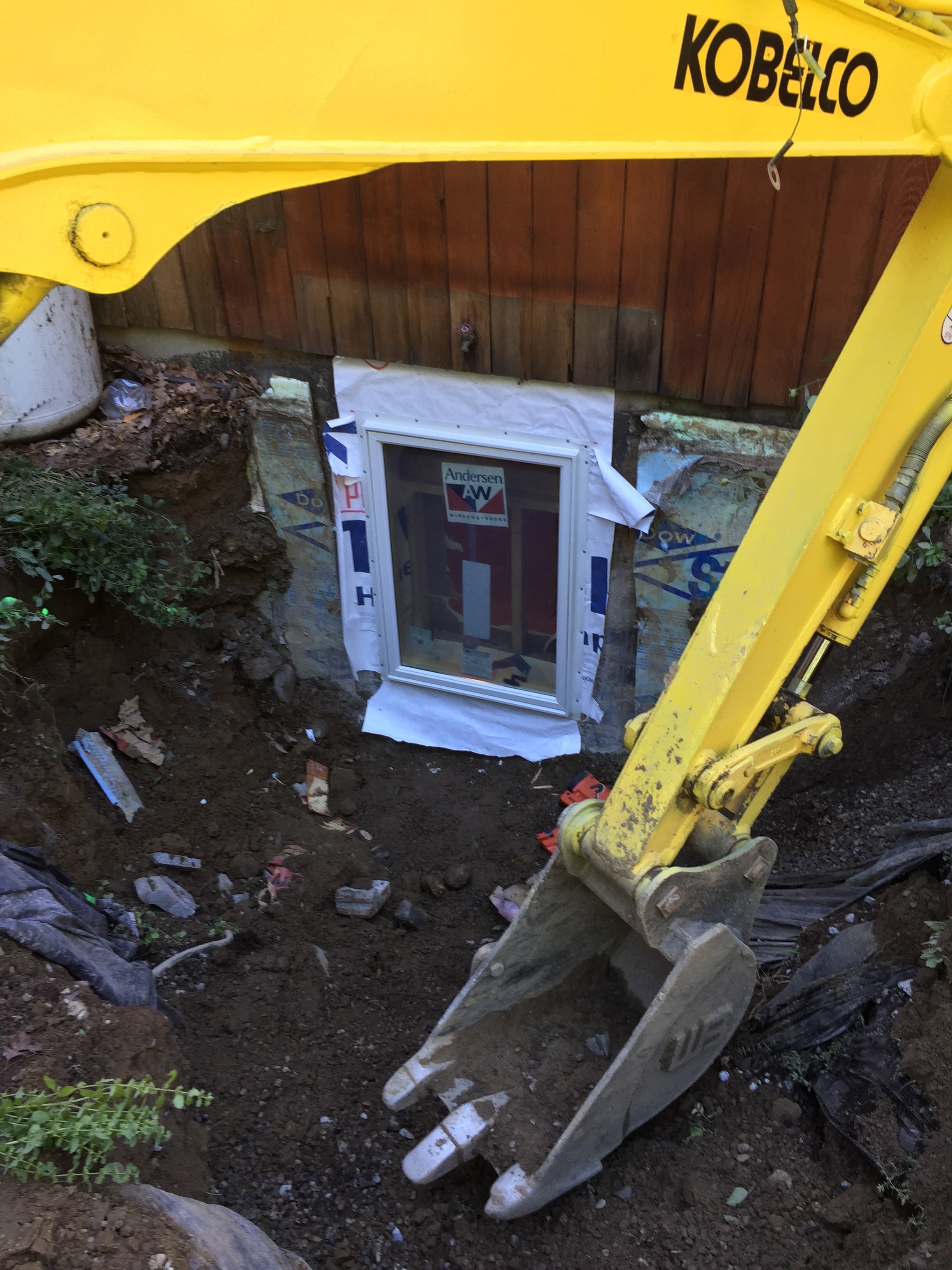 Egress windows have national code requirements that must be met before and during the installation. Choosing a good contractor that is familiar with these codes is key for an easy and painless installation process. The right equipment is necessary to do the project with the proper machines that will not ruin your property during the process.
What are the national codes for egress windows?
Window must be minimum of 5.7 square feet

Window sill height must not exceed 44" max

Window well must be 9 square feet inside dimensions

Window well must not exceed 44" without adding a ladder

Window must have 22" net clearing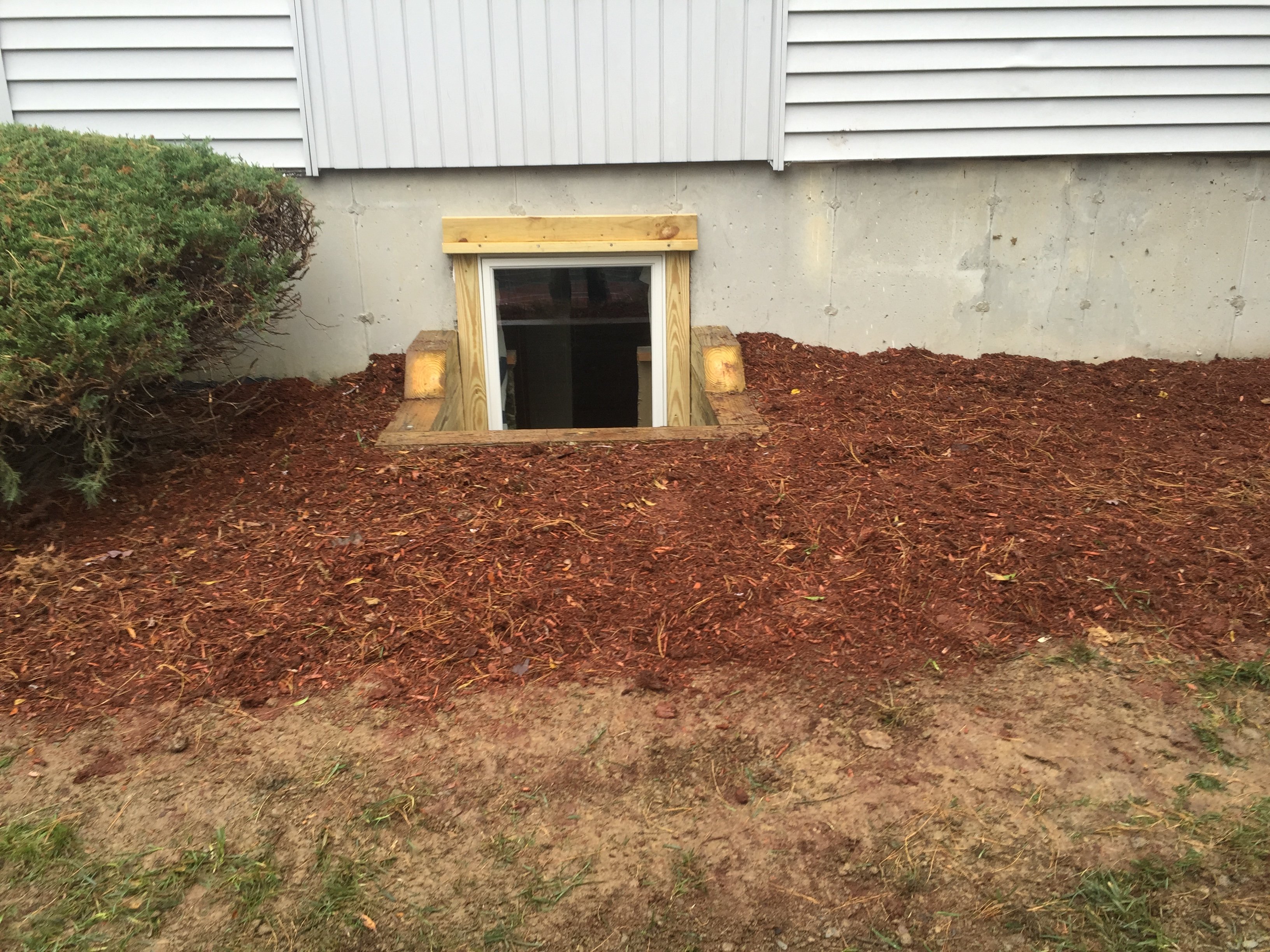 WMB Construction has been performing egress window installations for years in the Hudson Valley NY region. Contact today to set up your free estimate and we will come out and evaluate and price your project.
Check out our videos on some of out finished products