Remodeling a home can be a very costly venture. Homeowners looking to add value to their homes may try to add upgrades or renovate entire sections of their homes to make them more marketable. Not all home upgrades and renovations are worth spending your hard-earned money on, though. Here is a look at five ways to make your home renovation worth the money and effort you put into it.

Your roof is the main component of your home. Without a good roof your house will remain worthless. A new roof is always a great investment because no bank ever wants to get involved in loaning money for a home that isn't protected. A poor roof can also increase your chances for mold and mildew build up due to leaking water that can cause health ailments and thousands in damage.
Signs that you need a new roof:
Algae growth on shingles

Damaged flashing

Buckling of sheathing under shingles

Curling of shingles

Blistering of shingles

Missing shingles

Ceiling spots inside of your home

Missing granules on shingles

Evidence of rotting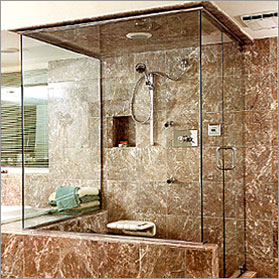 Your bathroom is

one of the most frequented rooms in your home. It is the room where you freshen up everyday and take care of your personal hygiene. Bathroom remodels have been known to return 30-40% on your initial investment when you sell. Nobody wants to move into a home knowing that the bathroom is in need of complete renovation and will in most cases pay more for the home with a good finished bathroom remodel.
Signs that you might need a bathroom remodel:
Visual evidence of mold and mildew build up

Soft spots on floor/and or walls(may indicate rot which could be serious if not addressed)

Leaking water

Musty smell

Grout missing in many areas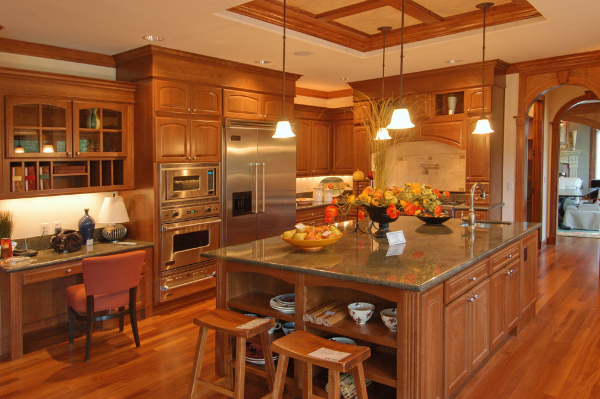 Your Kitchen

is the most frequented room in your home. It brings family together and is the heart of every home. The kitchen is usually the first room you see in a house, so with that being said, it is the most important. I have seen returns as high a 50% on real nice kitchen remodels. The first thing you want to do when selling is knock your buyer off their feet and you can do this with a good quality kitchen.
Signs you might need a new kitchen:
Soft spots on floors

Cabinets are delaminating

Cabinets are faded

Circuit breakers keep tripping

when you plug in appliances

Mold and mildew build up

Decks are always a great benefit to any home. Outdoor living and entertaining is on a rise and each year the demand keeps rising for these projects. It creates a personal oaisis and tranquility right in your backyard. It is a guaranteed investment that you and your family can enjoy for years and still have return at the end.
Signs you might need a new deck:
Deck surface is splintering

Deck bounces or sways when walking on it

Railings are loose and wobbly

Finished basements are key to any home. Unfinished it adds no square footage or value to your home. A nice finished basement will most likely have any male interested in purchasing your home know it has beautiful hideaway known as "The Man Cave"! But besides that it creates a great area for entertaining or even just a playroom for the kids. The ideas can become endless when designing your basement. You can add a bathroom, bar, play areas, pool table, etc.!!! A definate asset to your home. Right off the bat when listing your home your square footage will increase by 600-1000 which equals big gains.
Why you might want to remodel your basement:
Added square footage

Added value

Creates entertaining/playing area


When performing any remodel it is important to pay attention to detail and quality! The sight of a poor install can have adverse affects on your return. While all these recommended projects can be costly, I advise customers to set up a five to ten year plan to save and complete these projects for your enjoyment and to increase the value of your largest investment, your home!