Wood Doors vs. Steel Doors vs. Fiberglass Doors
Even after 25 years, fiberglass remains the most advanced material for entryways — able to satisfy both today's and tomorrow's homeowners by giving them the look of wood doors and the strength of steel doors, without the compromises of either. In fact, fiberglass doors offer just what homeowners want* — the optimum combination of security, energy efficiency, performance and aesthetics. Therma-Tru not only pioneered the fiberglass door category but we continue to lead the industry.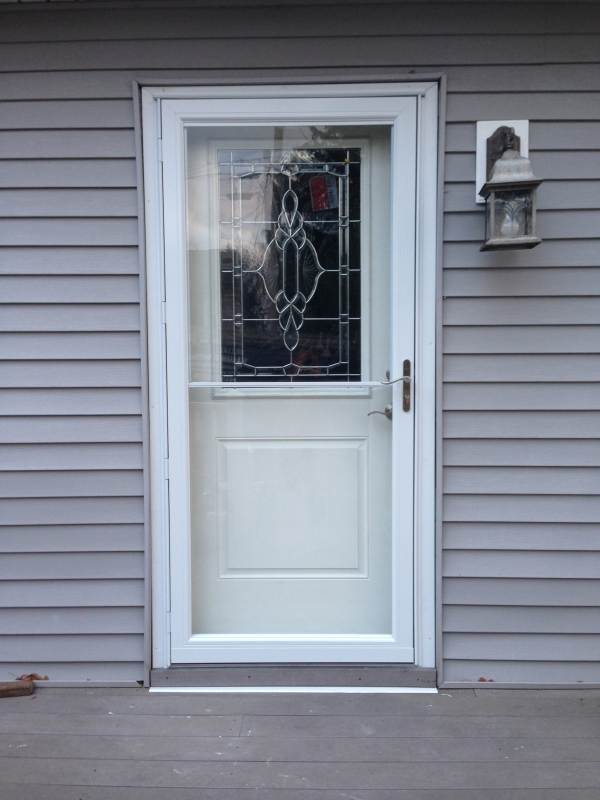 Benefits of wood doors:
Beautiful wood grain

High end look

Warm feel and touch

Scratches easily fixed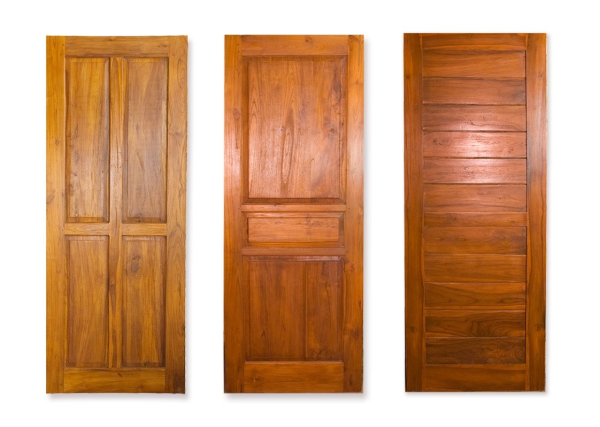 Benefits of steel doors:
Lower maintenance

No cracking or bowing

Less exspensive

Energy efficient

Good insulating value

Secure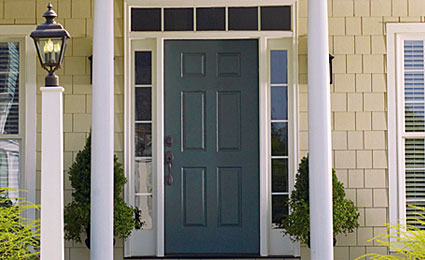 Benefits of fiberglass doors:
Lowest maintenace

Resists cracking and denting

Offers smooth or wood grain finishes

Won't rot, deteriorate or rust

Can be painted or stained

Energy efficient

Won't warp, bow or twist

Five times the insulating value of wood

Secure

Therma-Tru offers decorative glass options:
Increase curb appeal and the perceived value of your home

Allow more light into your home

Reflect your personal style

Are offered in impact rated glass options to increase security and protection from severe weather

After looking at all three door choices, fiberglass seems to be the best choice all around. Wood still has the best appearance and steel is right in the middle with economy and insulating values. When remodeling your home with a new door upgrade the options can be endless. Therma-Tru has thousands of different choices and configurations to choose from. Call

WMB Construction

today for your next door installation!