Is your home looking old and deteriorated?

Does the thought of spending thousands to replace leave you with a pounding headache? The anwser is to save what you have and enhance it with a Benjamin Moore paint upgrade.

For a fraction of the cost to replace, you can beautify your home instantly without the mess of a major renovation.


Benefits of painting:
Instant results

Superior protection

Removal of any mold and mildew

Cheaper than replacing

Thousands of colors to choose from

Can change colors at any time as opposed to pre-colored vinyl or composites

Cleaner appearance and smell

This is a project before we started in beautiful Monroe, NY. The appearance was that the staircase was in need of complete replacement. After evaluating the integrity of the staircase I came to the conclusion that the problem was years of
mold and mildew

build up. This was great news for both me and the customer.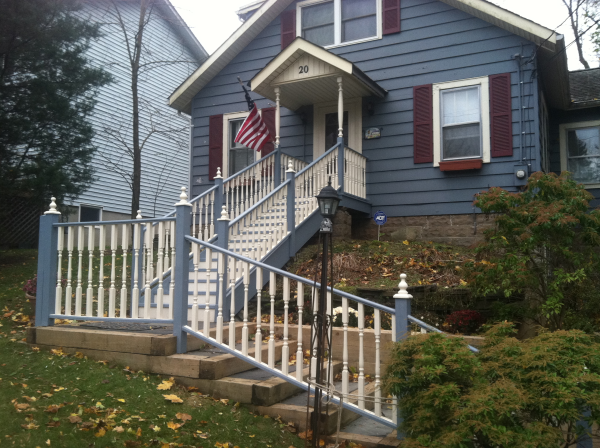 How did WMB Construction enhance the staircase:
Treated all mold and mildew with bleach to kill it

Powerwashed all surfaces

Applied primer where necessary

Glued and nailed loose railing sections

Caulked voids where necessary

Applied two coats of Benjamin Moore exterior grade latex paint to all surfaces

The results are unmatched and within two days, years of damaged had been fixed. With two coats of Benjamin Moore high grade latex paint, all the surfaces have been sealed for years of continued use.
Preparation and the use of good quality products is everything when producing a quality finished product!!!