---
---
Adding an egress window to your home is an excellent idea, opening up your basement to fresh air and light and most importantly the safety of your family and your pets. Across the country it has become a national code and all homes must pass inspection and have an egress window if your basement is finished.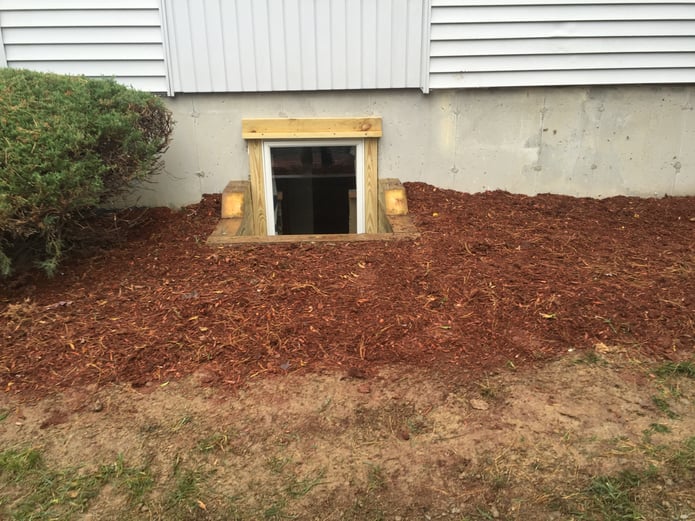 Requirements for an egress window:


Window must be 5.7 square feet
Window must have a clear opening of 20"
Window must be at least 24" in height
Window well must be 9 square feet interior dimensions
Sill height of window from inside floor of basement must not exceed 44"
Height inside window well must not exceed 44"
If inside/outside heights exceed 44", a ladder must be installed
Window must be operatable by hand with no tools
Bars on the outside of window will not be acceptable
Garage doors are not an acceptable exit
What are the benefits of adding an egress window?:
First off, the safety of your family and loved ones
Better ventilation because we all know basements can be stuffy and moist
Added natural light which makes for a better and more heathly atmosphere
If your basement is't finished this is a great way go get material in
Added value to your home
---
Here at WMBCONSTRUCTION we specialize in installing egress windows and all windows around the beautiful Hudson Valley in Monroe, NY. We know what your home means to you and mainly the safety of your family. These codes were put in play for a reason and even in our home town of Orange County, NY we have seen how they have helped save lives during a fire and at the same time improve everyday live when there is no tragedy.