We are here today to go over your home and property drainage components. Most of us with homes have experienced some kind of water issues whether it may be a roof, leaky faucet or toilet, water heater, roof, etc..... but wanna focus on basements and outside ground water that can potentially infiltrate your home and cause immense damage to your homes structures and valuables you may have inside. Water damage is responsible for billions of dollars a year in damages that can cause a great number of issues not only to your homes structure but can potentially create hazardous environments that affect your health. May seem extreme but most of the time, especially if your basement is finished, you cannot tell you have water damage until the damage has been done. Another factor is if your basement is fully underground surrounded by saturated soils you may have a higher risk of water and/or water permeation.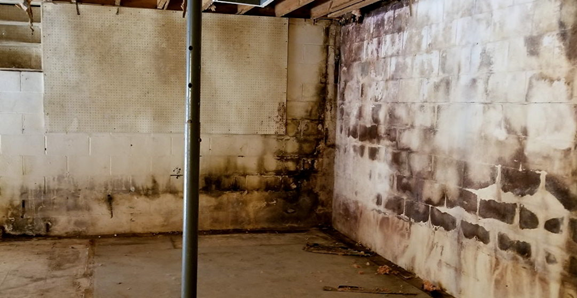 Damage like this is quite common in basements with insufficient drainage. In a finished basement the damage would be hidden behind your walls creating mold and mildew not only to the foundation walls but your sheetrock, insulation and wall studs. Cement and cinder block foundations are the most susceptible due to their porous nature as poured foundations are far less porous not allowing water to permeate as easily. Evidence of water damage on the walls is more likely associated with runoff water that saturates the soil and infiltrates through walls due to failing exterior foundation coating. Evidence of water and/or moisture in the corners of foundation walls where meets concrete floor is evident your footing drains have failed and ground water has created hydrostatic pressure from rising water tables. Footing drains are your homes main drainage component to remove water from your footings and foundation walls. Failing footing drains largely increases the risk of water infiltration and structural damage to your foundations integrity due to water pressure buildup. Damaging water can reach as high as 33,000 psi causing great strain.
As water tables rise from the ground combined with water runoff the force of pressure can be crucifying to your foundations structure resulting in complete failure requiring replacement which can be very costly. Block and cinder block walls are more susceptible to failure and have less integrity than a poured foundation but both run the risk of damage. Common components can help relieve your water issues and when used in conjunction can greater lower your risks.
5 Key drainage components to protect your home and property:
Footing drains

Curtain drains

Sump pump

Extending downspouts away from home preferably underground if possible

Create a swale to catch runoff on your property
You may not need all components considering your properties grades and depending on the perc of your grounds soil. First you will have to indicate where the source of water and/or moisture is coming from. Once indication is made then you can come up with a solution. Like noted previously, finished basements may be harder to spot where water and/or moisture has infiltrated as its hidden behind walls and/or flooring.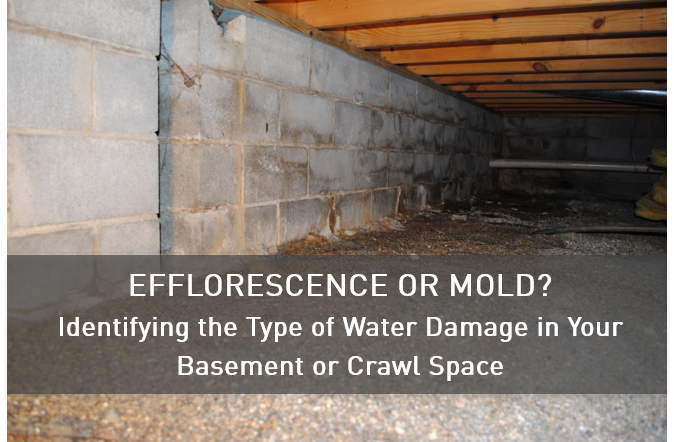 7 signs to look for in a potentially wet/moist basement:
Wet or moist walls

Water or moisture in corner of foundation walls where meets concrete floor

Water pooling and collecting outside of foundation from gutter downspouts

Any basement window wells that may not drain properly during heavy rains

Musky smell in basement

Wet or damn carpet and/or warping wood/composite floors

Pooling water and/or grade of property sloping towards home

Visible water and/or moisture in any cracks of foundation walls or floors
Sump pumps can be a great drainage application to relieve ground water from hydrostatic pressure under the concrete slab of your basement floor. These are installed by cutting open concrete floor preferably at the lowest point of basements floor and installing a permeable catch basin with sump pump that drains to the exterior of your home. As water tables rise water will most likely go to the point of least resistance into the basin and removed outside quickly. Also to keep in mind when installing they run off electric and many times when needed the most during inclement weather electric goes out leaving pump useless. A battery backup is recommended in to avoid a foreseeable issue.
When its comes to your property itself you must determine if you have water issues surrounding your home. Low spots and wet marshy areas are a good indicator of water issues. Some may not effect your home at all beside just creating marshy wet areas but when drastic slopes cause runoff towards your home or low areas of water that pools near foundation these can be potential problems. Curtain drains are a great application for removing unwanted water on your property. Essentially curtain drains are in ground gutter systems that efficiently move water from one area of your property to another area away from the home.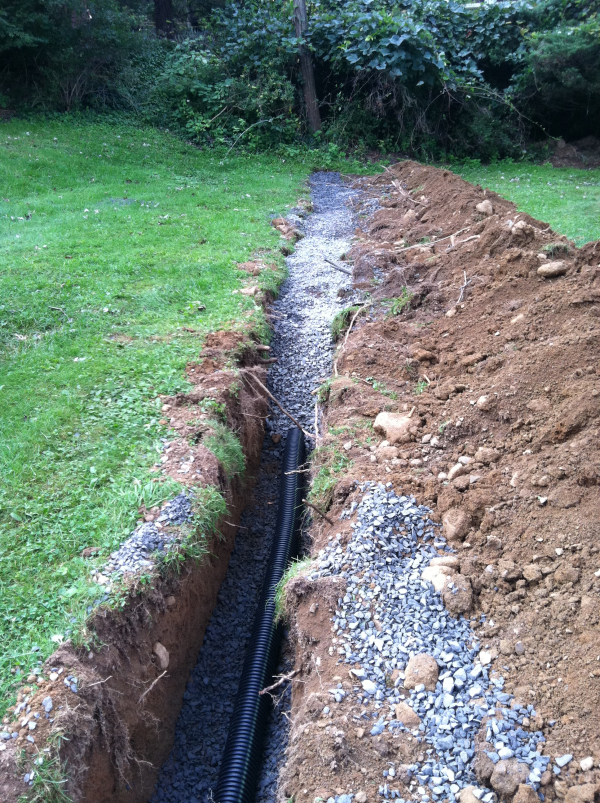 Wet marshy areas around property can also be contained building a swale. A swale is essentially another gutter type system dug into the ground to catch water runoff. Usually installed when you have a grade coming off a hill and to divert water. This system does not use a pipe, just an angled hole for water to catch and divert. You can also install filter fabric and river rock to your swale.
After going over the few components of drainage the idea is to identify if you you have a water problem and if so then where. Once determining where, then you can come up with a solution to address the issue involved. Like noted all applications may not be for your home and property and must be assessed to see what application is needed. Footing drains on the other hand are on every home built and is a national code requirement. Water must be removed from foundation walls and foundation walls must be sealed from the exterior, Proper installation always requires an adequate amount of aggregate usually a 3/4" gravel around a 4" corrugated pipe in conjunction with filter fabric for a properly functioning footing drain system and maintain longevity to keep water flowing away from foundation for years to come.