Egress windows are essentially fire escape windows installed in finished basements. It is a national code that enstates that all finished basements must have a window of 5.7 sq. ft., no more than 44 inches to the sill height and 22 inch clear opening to be able to escape in case of an emergency.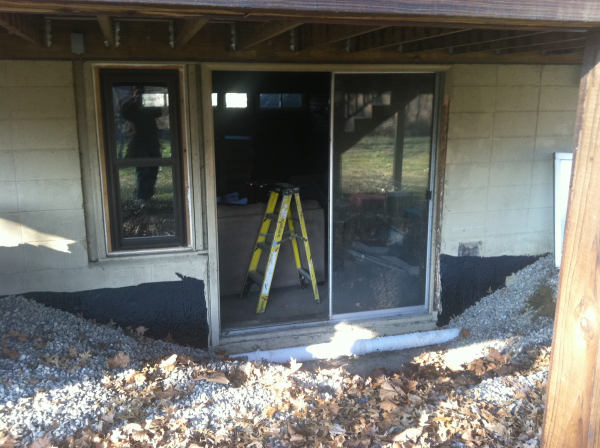 A recent egress window installation byWMB Construction

where we removed the sliding glass door, which had water/flooding issues, and installed a window.

Here we closed in the block foundation and added a footing drain to relieve water pressure. Foundation will be tarred and backfilled with lots of 3/4" gravel to keep the water moving.

All parging is complete and window looks like it has always been there. A little paint to match is all the customer needs once concrete has cured. Water issues were corrected to keep this basement dry while also conforming to building codes.
Benefits by installing an egress window:
Added ventilation to your basement

Added natural light which helps prevent growth of mold and mildew

Peace in mind that your loved ones will be protected and safe from harms way

Added value to your home