Has heavy rainfall and snow melt left your basement unlivable?

As the water tables rises, so does the water in your basement? Ever wonder why this is happening? Most likely your footing drains are failing. As water tables rise from the ground up it needs somewhere to be relieved and with poor drainage you will experience what is called hydrostatic pressure. Water will penetrate to the path of least resistance, usually cracks in foundation and/or floor. Signs of a failing footing drain is usually dampness in the corner of concrete floof and wall Footing drains are designed to catch unwanted water from rising water tables. When installed correctly they will quickly remove water from your footings and foundation before it can penetrate into your basement. Over the years footing drains and foundation coatings will fail resulting in a complete replacement of your drainage system.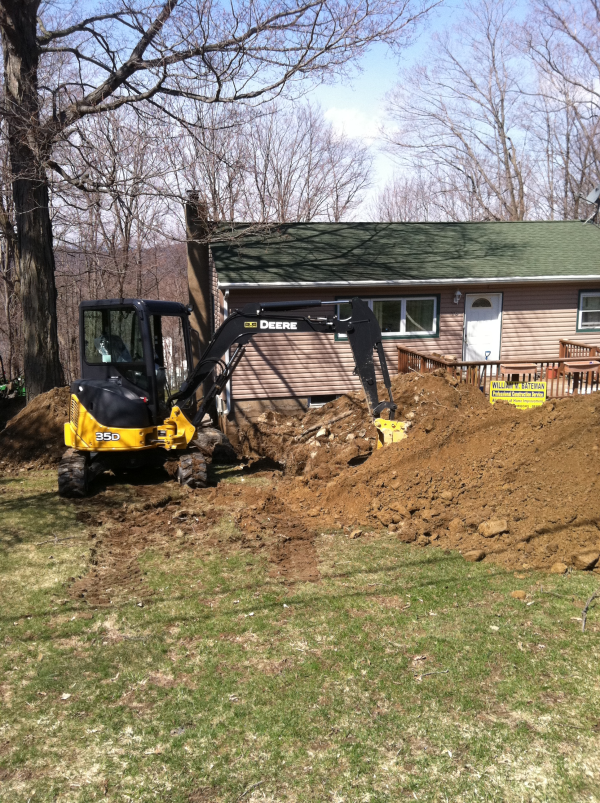 When caught early enough damage to you home will be minimized. Water is the #1 most expensive costs every year due to the catastrophic nature that water can cause. It can range from a small leak (lots of times hidden behind walls for years) to major flooding. It creates toxic mold and mildew that can travel trough your entire home, rot wood and attract carpenter ants and termites, destroy your belongs,etc.........
How WMB Construction fixed the problem:
Excavated the old footing drains

Installed 30 feet of curtain drain

Installed approx. 40 tons of gravel

Installed filter fabric around gravel

Installed 4" PVC corrugated pipe for footing and curtain drains

Installed filter fabric sock over 4" schedule 40 corrugated pipe

Installed 4" PVC solid pipe for gutters to remove water away from foundation

Applied tar foundation coating on foundation walls

Poor footing drains will result in:
Loss of home value

Mold and mildew issues

Damage to your possessions

Constant flooding

Foundation deterioration

Allergies and respiratory ailments

Wet rotten wood that can attract carpenter ants and termites

Adding a curtain drain also helps relieve a great deal of water off of the property. The idea is to try and catch some of the water before it reaches the footing drains.
Why would you need a curtain drain:
Excessive water effecting your footing drains

Wet areas on your lawn where you need to transfer water

I

n ground gutter to remove water from your property

What you gain by using

WMB Construction

for your next footing drain project:
We supersede the competition by overdoing every project with extra material and labor that over qualifies with current codes

Work one job at a time so you can get back to your regular life

Experience in the trade

Many homes new and old all have water issues.
Instead of living with it, fix it!

Some water issues can be so bad that your entire foundation could lose its integrity and collapse leaving you with thousands in repairs.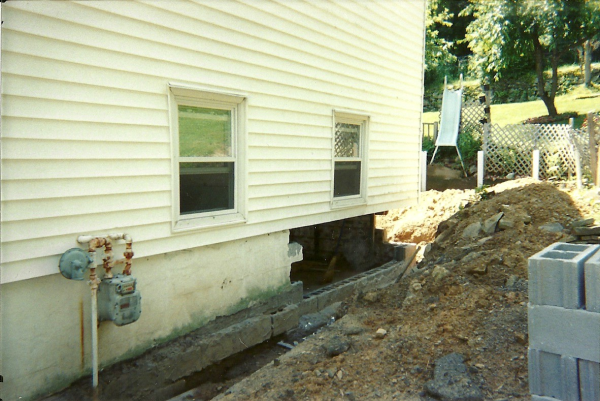 Just as an example,

WMB Construction

had to remove this damaged section of foundation due to water pressure buildup. Do you know that water pressure can reach
33,000 lbs. per square foot

on your foundation walls? This could be enough to severely damage your foundation walls,

as you can see!!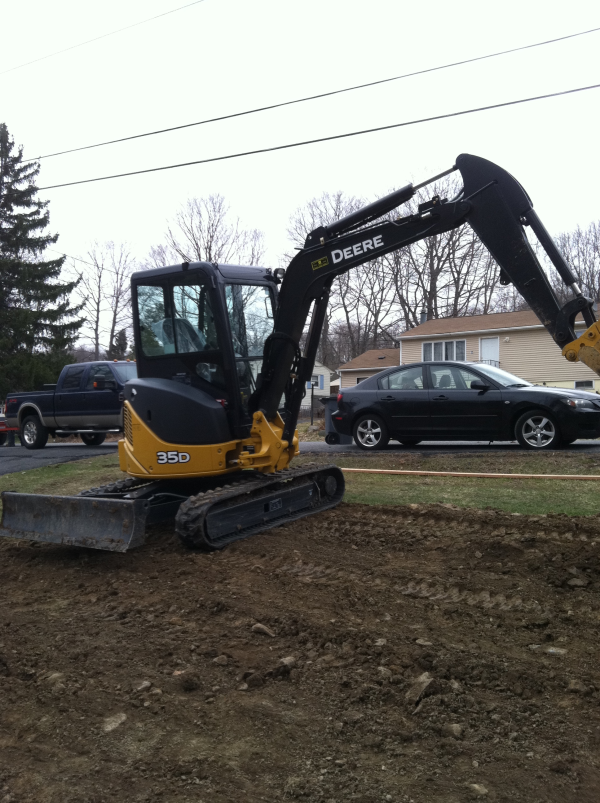 WMB Drainage includes:
Footing drains

Curtain drains

Gutter drains

Sump pumps