Pools are always an excellent choice to spruce up your backyard and create that perfect oasis without traveling. Great for that quick cool down or the perfect entertainment for children and company. With your pool installed you have now created the enviroment you have always been looking for!

Can you imagine making your perfect atmoshpere even more perfect? How about adding a pool house?
Adding a pool house offers:
Added entertainment area

Option for outdoor kitchen

Hide ugly filter and pump equipment

Option of shower area

Keep food and drink area close to pool

Store pool maitenance equipment hidden close to pool area

Added value to your property

This was the start of a pool house in Monroe, NY. The foundation consisted of two concrete floating slabs with one coarse of 8" block. You can see all the plumbing installed in the concrete by

Albert Group

Leisure Pools.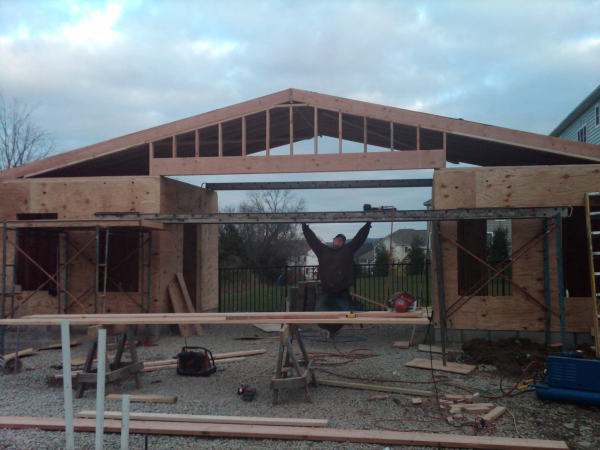 The framing is near completion and ready for windows and siding. Frame construction was built with all top grade lumber and sheathing is plywood, not OSB. The design of this pool house is great because it contains two separate pool houses that connect. One room is for pool equipment storage and the other for a future shower and/or added storage. The middle section has been plumbed and electric set for an outdoor kitchen.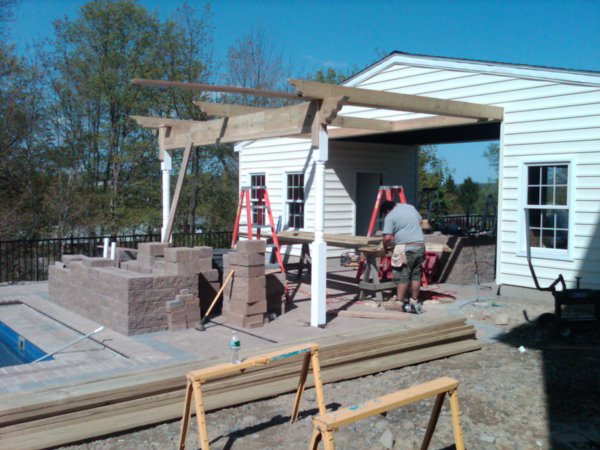 A pergola was added to the pool house which really enhanced the appearance overall. Custom built with pressure treated lumber, far more strength and integrity than any presold vinyl units.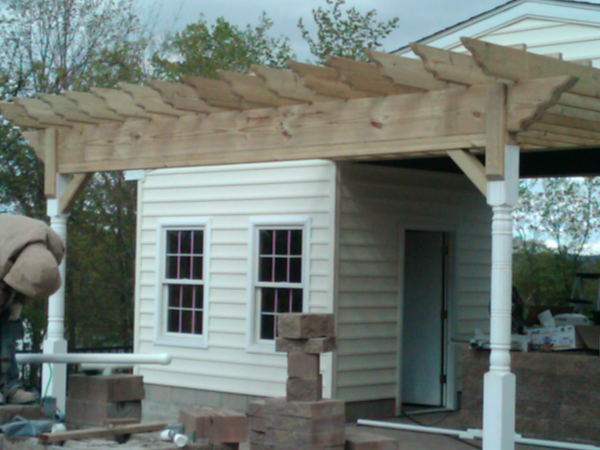 Pergola benefits:
Filters sun

Unmatched appearance to any project

Added value

Creates a dining or relaxation area

The pool house completed this entire project! The customer couldn't imagine not having one. "The added entertainment area and the beauty the pool house added is uncomparable!" the customer quoted!
When creating your outdoor oasis, think about adding a very important feature to you project! A pool house will be an excellent investment!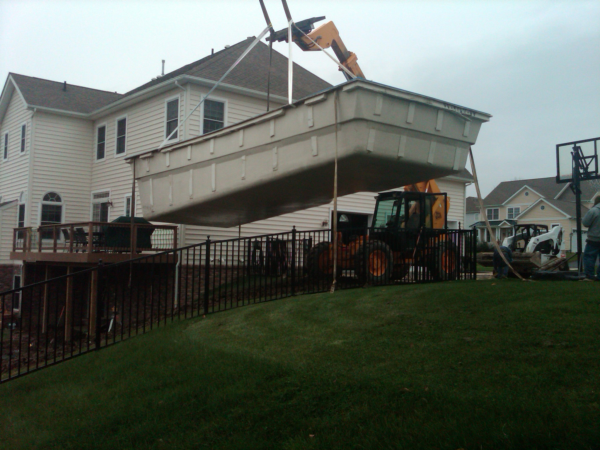 And to think it all started with this!!! For your next pool contact Albert Group Leisure Pools!
Click on our logo to schedule an estimate for a beautiful pool house creation!!