The weight of water is one of natures biggest fears. It costs Americans trillions of dollars a year just in home damage. This doesn't even account for damage costs at sea. Lets face it, the force of water sank the titanic and thousands perished. What are the consequences you can face in your own home.
From a small town in Monroe, NY we have our fair share of bad weather. Surrounding us is the Tri-state region which includes NY, NJ and Connecticut. Unlike the rest of the country, we don't experience too many tornadoes, hurricanes or earthquakes. We do have the tendency to experience massive snowstorms and crippling rain in the spring.
Now we have experienced a hurricane!!!
Major rains

will bring your home devastating results like this without proper drainage. My own personal home experienced this last year after 3 feet of snow and a following of 4 inches of rain. I immediately came to the conclusion that my newly purchased home had inadequate footing drains. Within weeks I broke ground and started replacing the damaged drains.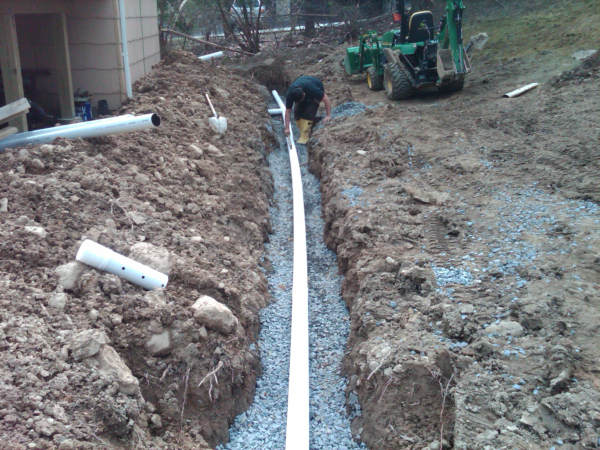 This picture above shows a curtain drain being installed and tied into the footing drains already installed. The idea is to divert water away from you home before it can enter.
Without installing the correct drainage components can create results you may never thought possible!!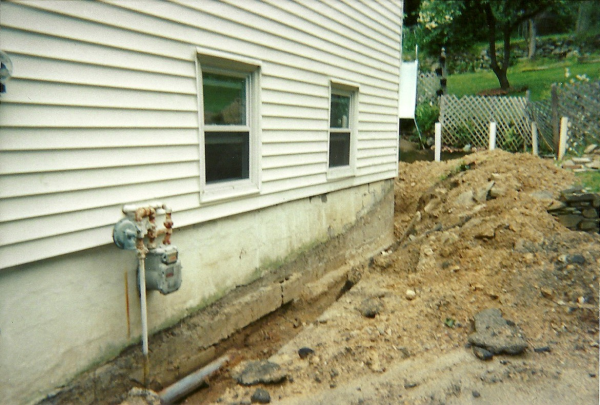 WMB Construction excavated this property in Monroe, NY for water issues due to poor footing drains. What we found on top of digging blew my mind. The actual weight of water and ice collapsed the infrastructure of the foundation leaving the homeowners bedroom upstairs unsafe. The foundation had pushed itself in 4-5 inches.
As it may be hard to see from the photo, the foundation was almost at the point of complete failure. Even my helper looks puzzled how it happened!lol
The biggest overlooks of drainage:
What you can't see, will not hurt you!(huge misconception)

Worry about it later!(do you know mold and mildew problems will make you home worthless?)

We'll worry about those expanding foundation cracks in the future.(these issues don't go away, only become worse.)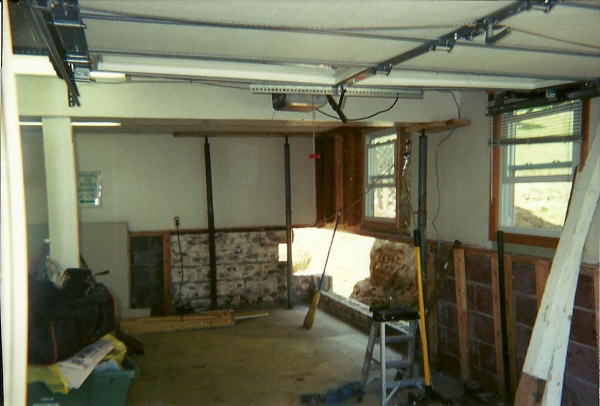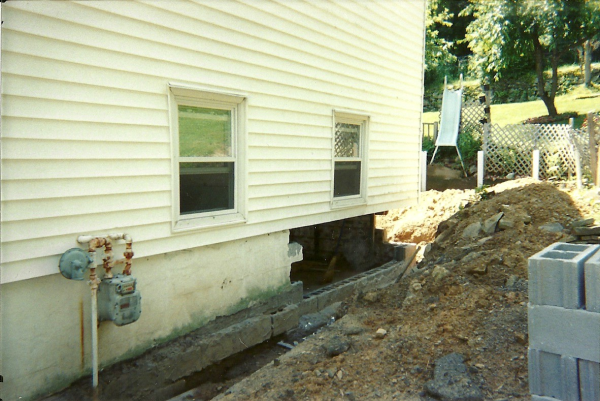 The results of poor footing drains
WMB Construction had to re support the upper level and remove the damaged areas of the foundation. All due to the strength and power of water!
How did we correct the problem?
We started by installing new block to match the existing wall structure.

Every row of block we installed "Durawall" reinforcement to ensure future strength

When block were installed to the existing grade we installed rebar through all the block.

Block holes were filled solid with 4,000 psi gravel mix cement to ensure no possible future movement of the wall.

Installed industry standard footing drain application.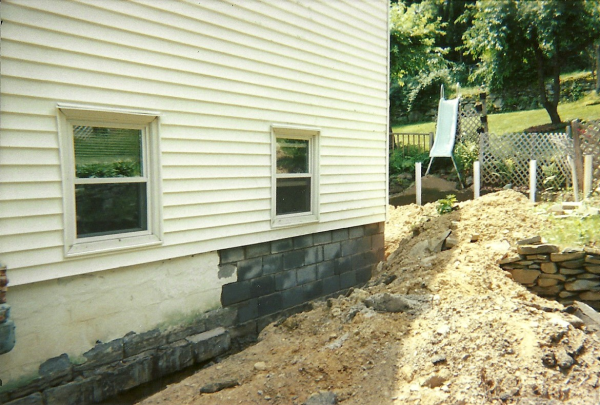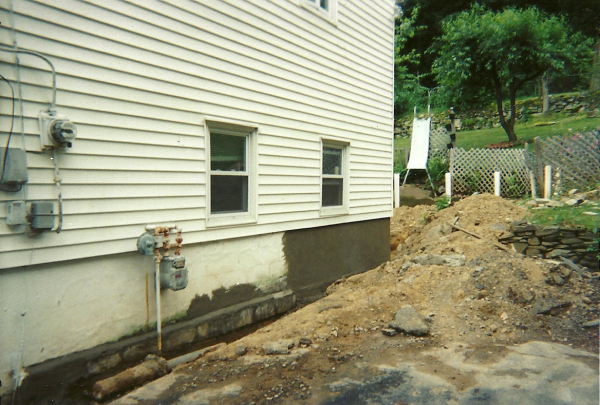 Drainage is the #1 key in keeping your home dry and free of mold and mildew! What you can't see, will hurt you and your investment!
Drainage services:
Footing drains

Curtain drains

Sump pumps

Gutter drainage