A bathroom remodel is most likely in the near future for many of us. The naturally moist enviroment of your bathroom will take its toll on any room over the years.
WMB CONSTRUCTION
has been professionally remodeling bathrooms for years out of Monroe in beautiful Orange County, NY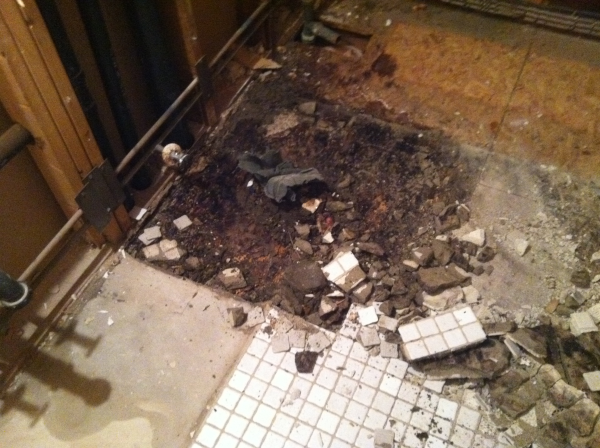 Hidden behind your ceramic tiles you may find mold, mildew and rot. When we renovated this bathroom we found that the toilet bowl flange had been leaking for years which called for major repair to the subfloor.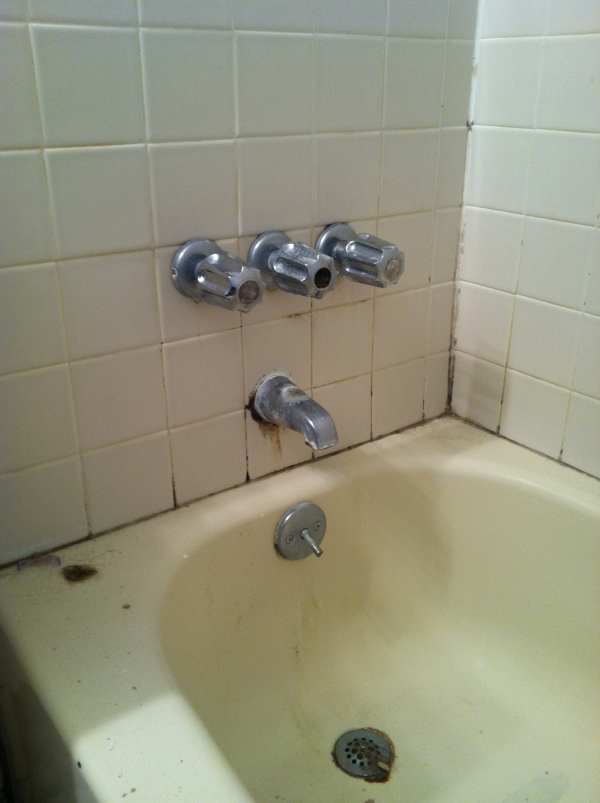 Tub areas always take a beating due to the fact they are always in contact with water. If you don't take care of your tub, it won't take care of you.
Problems with this tub:
This is the cheapest tub you can install, a steel tub. As you can see, the drain has completely rotted out. this wouldn't happen with a cast iron or Americast tub.

Diverter is too low. When showering water hits your body and goes behind schutching plates creating leaks over time.

Caulking maintainance has not been kept up on this tub.

New tub, cement board, plumbing and tile and the bathroom takes on a whole new smell and look.
Five Key Reasons for Bathroom Remodel:
Added value to your home

More healthy enviroment for you and your family

Upgrade your bathroom for a more modern look

Faster sale of your home. Kitchens and bathrooms make for faster sales at a higher profit.

Peace in mind that all mold and mildew has been removed