Is your bathroom old and deteriorated? Is mold and mildew overtaking everything in your bathroom? Ready for a change? WMB Construction has been transforming bathrooms with these problems for many years in the area with unmatched results.
Your bathroom is the most frequented room

in your home and also adds the most value to your home. It also has the most potential for producing

mold and mildew conditions

that can create a potentially hazardous atmosphere.

Recent bathroom job we ripped out! The
mold and mildew behind the tile is clearly obvious.

The customers were so surprised to see what was growing behind their walls, especially because they were considering

Rebath or Bathfitters!

Those companies cover up toxins that should be removed from your home!!!

On top of just finding
mold and mildew

behind the tiles, we next found a great deal of rotten wood under the tile floor and vinyl shower base. WMB Construction removed all the mold and mildew and recommended a "mud job" to replace the worn out vinyl base.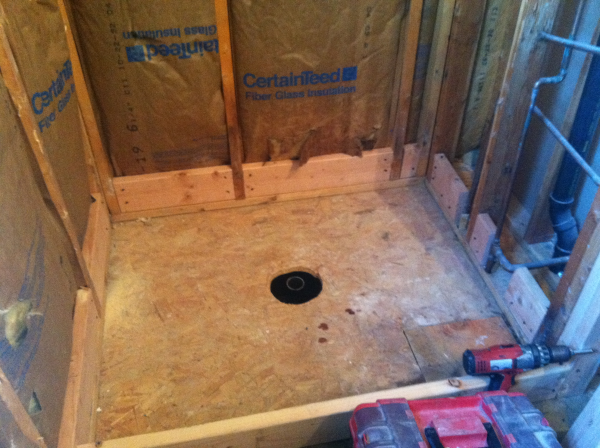 What is a "Mud Job"?
Instead of a vinyl shower base, we form and construct our own out of concrete and tile for superior strength and longevity.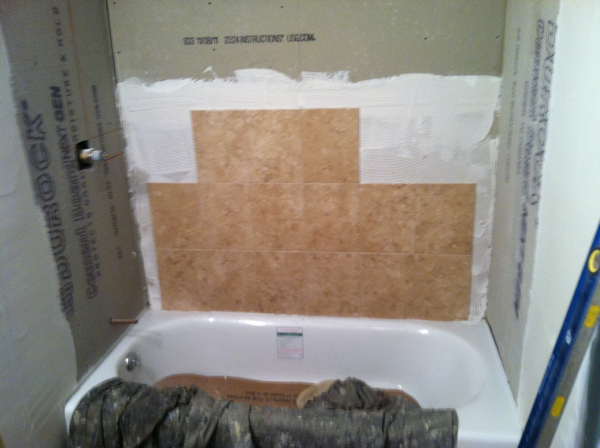 Added benefits of performing a "Mud Job"
Concrete shower bases are far more stronger and durable than regular vinyl bases

More aesthetically appealing appearance

Added value to your home

Base will not crack, tarnish or fade over time

Give your bathroom a more unique look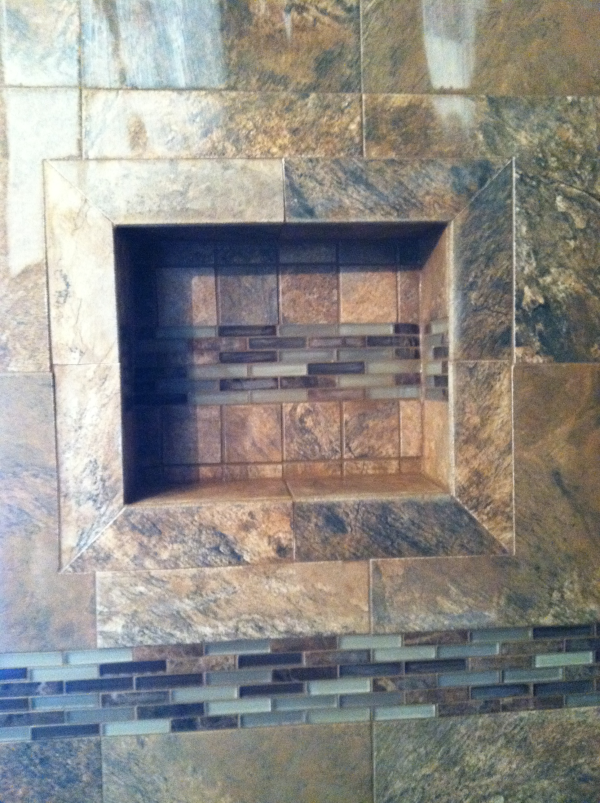 WMB Construction

constructed and installed the very popular in wall shelf. It coordinates with all the decor in the bathroom. A really awesome accent!!!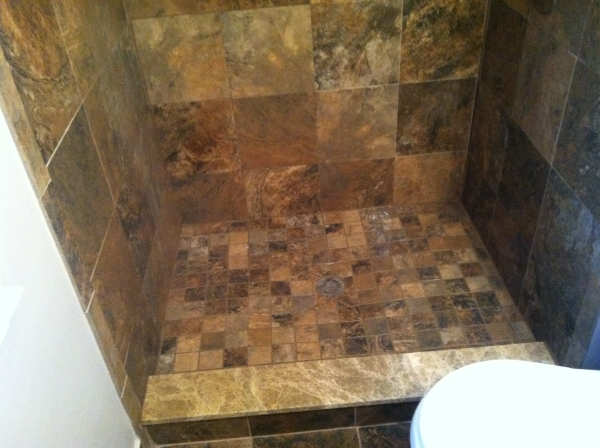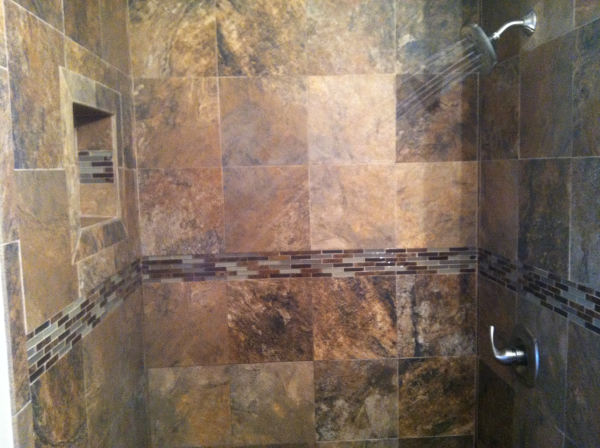 WMB Construction specializes in:
Bathroom remodels

Kitchen remodels

All phases of home improvements