Bi-levels and split level ranches are a very popular homes that took on a very economical floor plan that transfered rising heat from the lower floors to the upstairs. The layout was such a great design that they could be seen all over the country.
The only problem was that the walls were always very confining

leaving it not to be unique to more modern homes. The kitchens of Bi-levels/split levels leave you closely distant from the kitchen to the living room and dining room.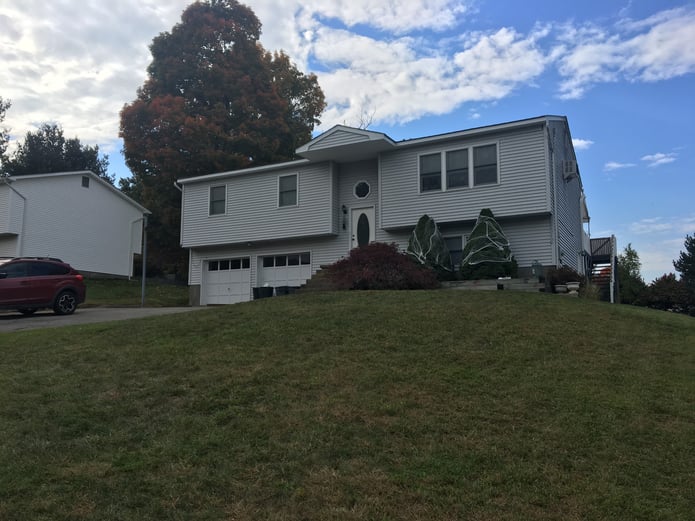 We find that most Bi-level kitchens are:
Uninviting

Closed off from the rest of the rooms in your home

Have poor cross air ventilation when windows are opened

Have less natural light flow

Is harder for heat/air conditioning air flow to maintain a steady temperature
THIS IS ONE GREAT WAY TO OPEN UP YOUR BI-LEVEL/SPLIT LEVEL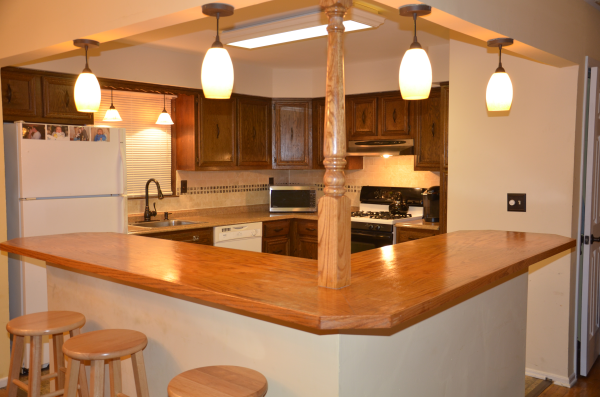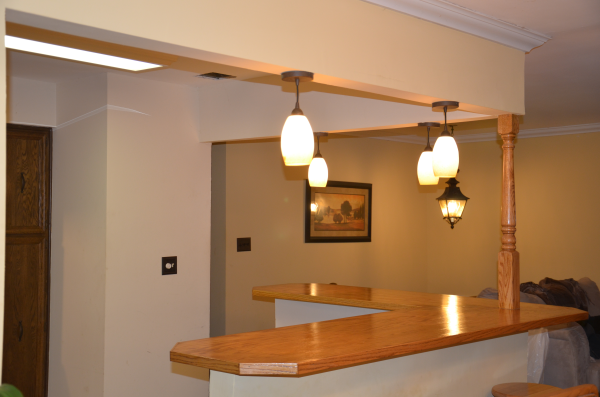 These photos were taken from a recent remodel where we removed half the wall, constructed a oak countertop and added lights. You can easily see without a before picture what a difference an open floor plan makes. We also added a quick upgrade to the kitchen with new handles, countertop, sink/faucet, floor and tile backsplash. It is obviously the most dramatic renovation you can perform to your kitchen/dining room to create an open enviroment for your home.
Benefits to an open kitchen floor plan:
Creates an instant modern look to your home.

Cross ventilation when windows are open.

A full view of your beautiful kitchen.

Added value to your home. Open floor plans sell.

Added entertaining area. More seating plus easier communicating with all of your guests.

Ability to supervise your children while in the kitchen.

Heat and/or air conditioning temperatures are more consistent and stable with an open floor plan.

Watch your favorite television shows from kitchen while preparing meals.