Your deck is worn and weathered? So bad that you are thinking about replacing it? The tought of how much it will cost has given you a headache? Ever think about restoring it?
Your deck is the #1 outdoor entertaining area of your home and needs maintenance just like any other area of your home. A new deck can easily run you in the thousands of dollars while a deck restoration may run you in the the hundreds or low thousands depending on square footage.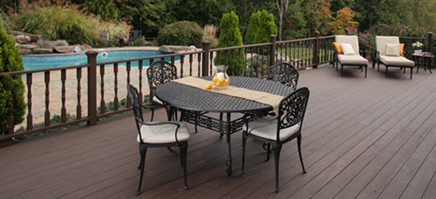 Just imagine your old, outdated and weathered deck back to its original condition! In the matter of a couple days you will have your dream deck back with a fraction of the cost!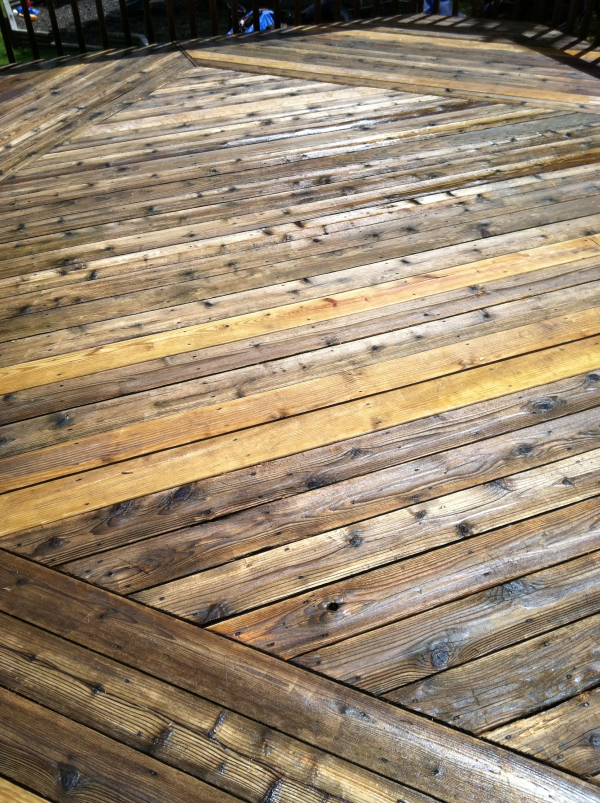 The #1 step for a long lasting deck staining application is preparation. Without a clean surface, stain will not adhere correctly, leaving you with less than half of the standard lifespan.
How a deck should be prepared properly:
Mildew and mold areas should be treated properly
Powerwash entire deck to remove all dirt and debris
Deck should dry for at least three days before any stain applications
Any rotten wood should be changed before any stain applications
WMB Construction stresses the fact that a great long lasting job relies in using a great product. We always try to use Benjamin Moore products. In the field, we have found that Benjamin Moore is a leader in the painting industry.

What is the right application for your deck:
If your deck is new and you like the natural wood look, transparent or semi-transparent oil based stain is best for you.(this application may last for 1-3 yrs.)
If your deck is worn and old, solid color latex stain is best for you.(this application may last for 5-7 yrs.)
Solid color stains will always out last transparent and semi-transparent stains whether your deck is new or old.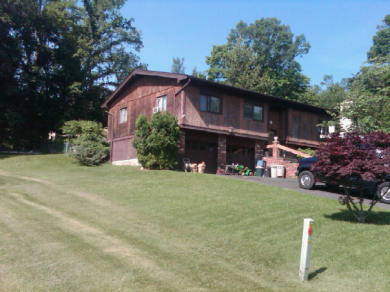 The same goes for house siding applications too. This is a home WMB Construction stained last year. The old T-111 siding was badly damaged from years of abuse.
How we fixed it:
Powerwashed the entire house to remove all dirt and debris
Treated all mold and mildew issues
Removed all rotten wood
Caulked all voids
Primed problem areas with oil based primer
Applied two coats of Benjamin Moore latex stain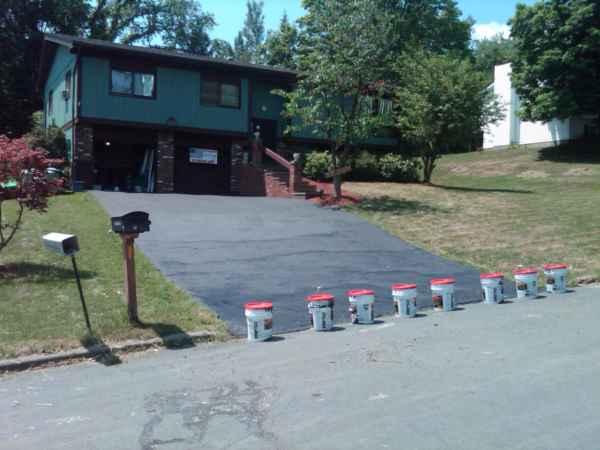 Painting is complete! We even sealed the driveway and applied mulch to all the flower beds.
How we supercede the competition:
Owner/operator on site and hands on
No spray applications
Brush and roller application with all jobs for superior longevity
Neat and clean applications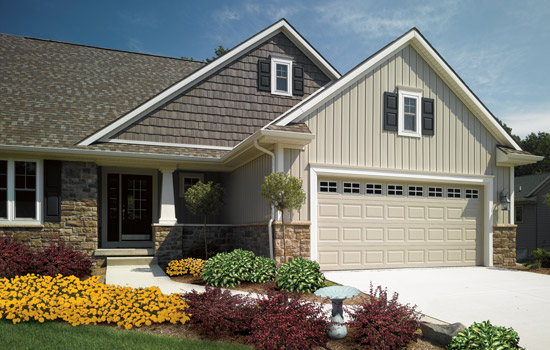 WMB Construction specializes in all phases of home improvements throughout Orange County, NY. Call us today and we will offer our qualified advice for your homes next painting job.
Services offered:
Interior and exterior painting/staining
Carpentry
Powerwashing
Siding and deck repair
Much, much more!