Basements are always prone to mold and mildew. This is due to the fact that basements are below grade level leaving your basement subject to water and moisture that enter through your porous foundation. When your foundation was first constructed a foundation coating was applied to the exterior wall of your foundation to prevent any penetration of water to enter. Over time your foundation coating will deteriorate allowing water through the foundation. Concrete is a porous material that welcomes water and moisture if not treated correctly. Especially if you have a block foundation compared to a poured foudation.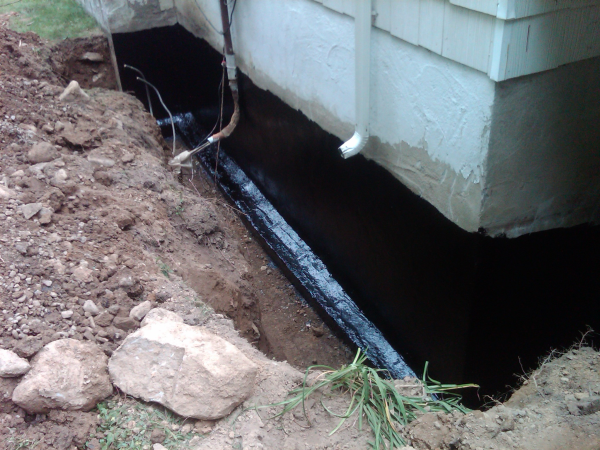 LATEX BASE DRYLOK® MASONRY WATERPROOFER
Latex Base DRYLOK® Masonry Waterproofer is a low odor, water clean-up formula for waterproofing all interior, exterior, above or below grade masonry walls, cinder and concrete blocks, stucco, brick, retaining walls, basements, concrete swimming pools and foundation. No pre-mixing or pre-wetting necessary.
Ready mixed - Low-odor Formula
Withstands 10 pounds of hydrostatic pressure, greater than a wall of water 22 feet high
Breathable film - does not trap moisture in masonry
10-year Warranty
Clean up with soap and water
Applies easily with brush and/or roller
Complies with all current VOC and/or VOS
Tintable - available in these ready-mixed colors:
Drylok is an excellent way to try and prevent water infiltration through your foundation. Water is one of natures greatest forces and can be very hard to control. Every step you take in stopping it is a step forward.