Most of us with homes have basements and most of us with basements have no outside access doors. This holds true in many cases especially if your basement is fully below grade. With Bilco basement door systems it is possible to create outside access to your basement.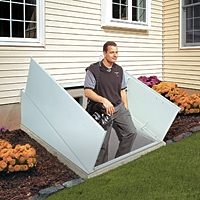 Bilco doors allow you to easily access your basement like never before. Moving furniture and appliances are a tremendous task to maneuver through the house. With basement doors installed you cut down on possible damage to walls and doors and easily move furniture and appliances in half the time.
Many of us with homes already have basement doors. We've replaced many in the past due to their age and failure in keeping water out. The older basement doors were constructed of wood. While they served the purpose they always leaked, warped and rotted.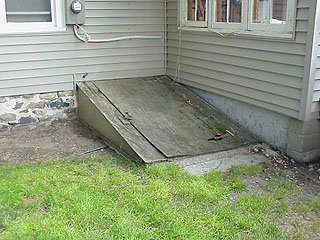 Wood doors have no channels built in for catching and diverting water. Bilco doors are fabricated of all steel construction and applied is a baked on primer from the factory. Bilco is by far the leader in basement door construction.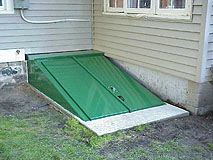 If you have always dreamed of having Bilco basement doors, now is the time. The added convience alone will make you realize how you ever lived without them. It is also an excellent fire escape in case of an emergency.