Tired of that old kitchen and need a facelift for your home? Any of us owning a home will go through this at one point or another and if you don't I'm sure your significant other will make you a part of it. So you have decided you need a new kitchen but don't really know the steps involved. This where you should take a step back and do your research. Realize once your kitchen has been gutted you are at the mercy of your contractor. No joke, I have seen customers in tears and their lives upside down after experiences with a unprofessional contractor. With this in mind you should really inquire about impeccable references from the contractor you plan to hire before you remodel.
.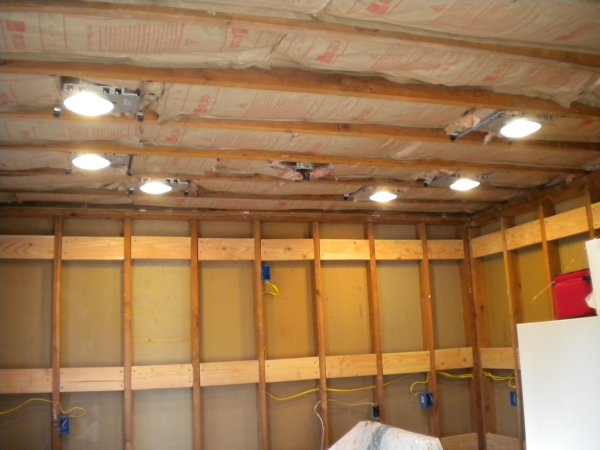 A few key tips when hiring a contractor to remodel your kitchen:
Depending on the size of your kitchen average start to finish time can be 2-4 wks. Talk to previous customers to verify because months without a kitchen will be quite the inconvenience.
Contractor should install the proper blocking in walls to ensure cabinets will have proper support when fastened.(shown in picture above)
You should obtain a 3-D image of your kitchen before the start of project.
Ask if your contractor will sub contract any of the work. If so inquire who and what background in the field they obtain. You need your contractor to have an established relationship with their sub contractors to make the job moves faster and more efficently.
Ensure that your contractor is experienced in all the installation aspects of your kitchen and doesn't rely on sub contractors in differents trades to figure it out. Lighting placement, tile work, plumbing, electrical, sheetrock, etc. Your general contractor should execute the job foreseeing every issue before the completed project.