Water damage is responsible for trillions of dollars of descruction world wide and I'm sure that we have all experienced some form of water related damage in our lives. If you have a basement in your home then your home should be equipped with adequate footing drains. Footing drains are located at the base of your concrete footings. Most homes we have worked on with water issues I found that improper installation was the cause of failure and we have done quite a few. While as water has a mind of its own I'd like to go over a few key factors for good drainage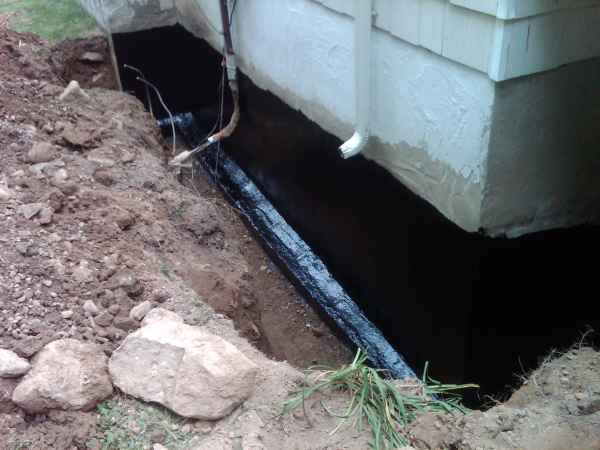 Five key factors for proper drainage:
Very common issue is the installation of the 4" corrugated pipe. The pipe is equipped with holes on one side to catch the water and remove it quickly away from the footings. Most people think the holes face up, this is absolutely wrong. The holes face down and as the water table rises in the dirt it relieves into the pipe.
Gravel is natural drainage. Use as much as possible to keep the water flowing.
Install filter fabric around gravel. This will keep any dirt or debris from silting into the gravel and the pipe.
Install filter fabric around pipe itself. I call it a condom and it slides right over the pipe protecting the holes from silt. If the holes in the pipe get clogged your footing drains are useless.
Make sure you have pitch! Without pitch water goes nowhere. Use a level on the pipe or better yet a transit.