As we all know heating and cooling costs across the country are constantly on the rise. Families feel the impact every year and most don't know that there is a solution for lowering your heating costs. Most of the homes when they were built were installed with a single pane window. This means the glass in the window is only one piece as todays windows are a double pane consisting of two pieces of glass. Windows make up a large percentage of square footage of your home and makes it very important to have a quality window to increase your R-value.
I have strongly worked with Certainteed window products over the years and have had tremendous success with their replacement window line. A replacement window fits inside of your existing window frame which saves a great deal of time and money as opposed to a complete window replacement which involves a great deal more work and expense. You can search Certainteed window products @ www.certainteed.com and explore the entire window line available and all the added features you will obtain with installing new windows.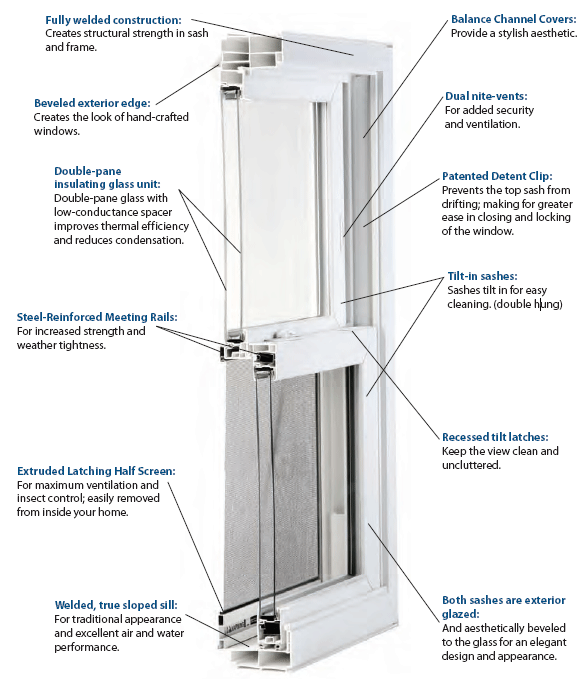 In the meantime, here are a few tips to save energy costs with your old windows :
Most hardware stores sell plastic shrink wrap that can be installed on the interior of the window frame to insulate and help keep drafts out.
In the summer open your windows at night to allow the cool air in. Close the windows in the morning to keep the warm air outside.
Make sure all window locks are locked.