Considering a new facelift on the exterior of your home? Well vinyl siding is a good choice for a almost maintainance free home. While greatly improving the appearance of your home you will also increase the value of your home. So once you have decided you want to reside your home the next step is finding a qualified contractor to install your siding.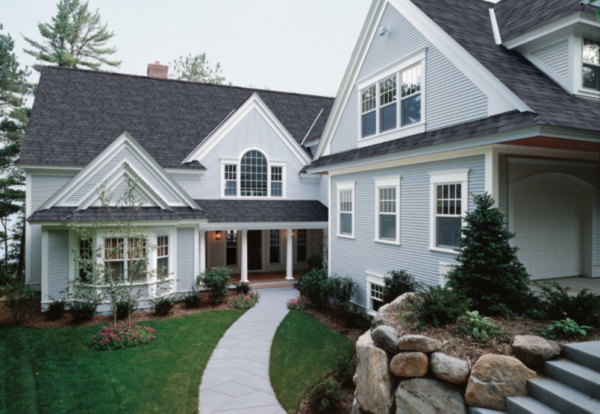 Have wmbconstruction perform your next exterior design and renovation project.
Here are a few tips for a quality installation:
Removal of all old siding is the best method. Many contractors go over the old existing siding saving time and dumping fees. Removal of all existing siding will reveal any water damage and/or dry rotting that lies hidden. If any damage is found contractor can correct the problem. Problems will not dissappear with new siding, like capping a rotten tooth.
Determine if your home could use more insulation. If the exterior walls are constructed of 2x4's your home is only carrying a R-11 or R-13 insulating value. Styrofoam insulation installed on the exterior of your home will give you an added R-value cutting down your heating and cooling costs.
Find out what siding will be installed on your home. We use Certainteed siding "Mainstreet" or "Monogram" brands. All siding companies carry different grades of siding. Differences include thickness of siding, quality of locks, UV protection, wind ratings, studfinders, etc. The product you choose will greatly have a result in the final product. Visit www.certainteed.com
Tyvec paper is used to wrap the exterior of home before siding is installed. Excellent product that I strongly recommend. It protects the home from any water and is also a vapor barrier. You can check out this product @ www. tyvek.com
Inquire that your contractor knows how to bend aluminum well. A bad aluminum job can be hard to tell if not fimiliar. An installer must understand the flow of water in order to protect the surfaces being protected. This is extremely important because water damage will go unnoticed for years until severe damage has been done. I have had many experiences where capping and/or flashing has been installed incorrectly and the damage is usually severe and insurance will not cover damages due to a poor siding job.