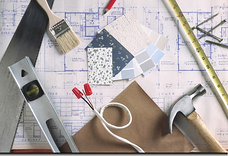 When choosing a General Contractor to be in charge of your project, you the customer should know whom you you are dealing with and what experience they have in the entire project. For instance you want an addition added to your home. You call a General Contractor because you feel he knows every step of your project. This usually is not the case though. Most General Contractors are experienced in only a couple of trades and rely on sub contractors to finish the rest.
Things to look for when hiring a General Contractor:
Referrals are very important. If you are spending thousands of your hard earned money you should spend the time to know who you are working with and the quality of work they produce.
Ask questions. Make sure that your contractor knows all the aspects of the job being performed. A good contractor should be able to for see the entire project before it has been started.
If sub contractors are to be used inquire what the companies names are and make sure they are reputable.